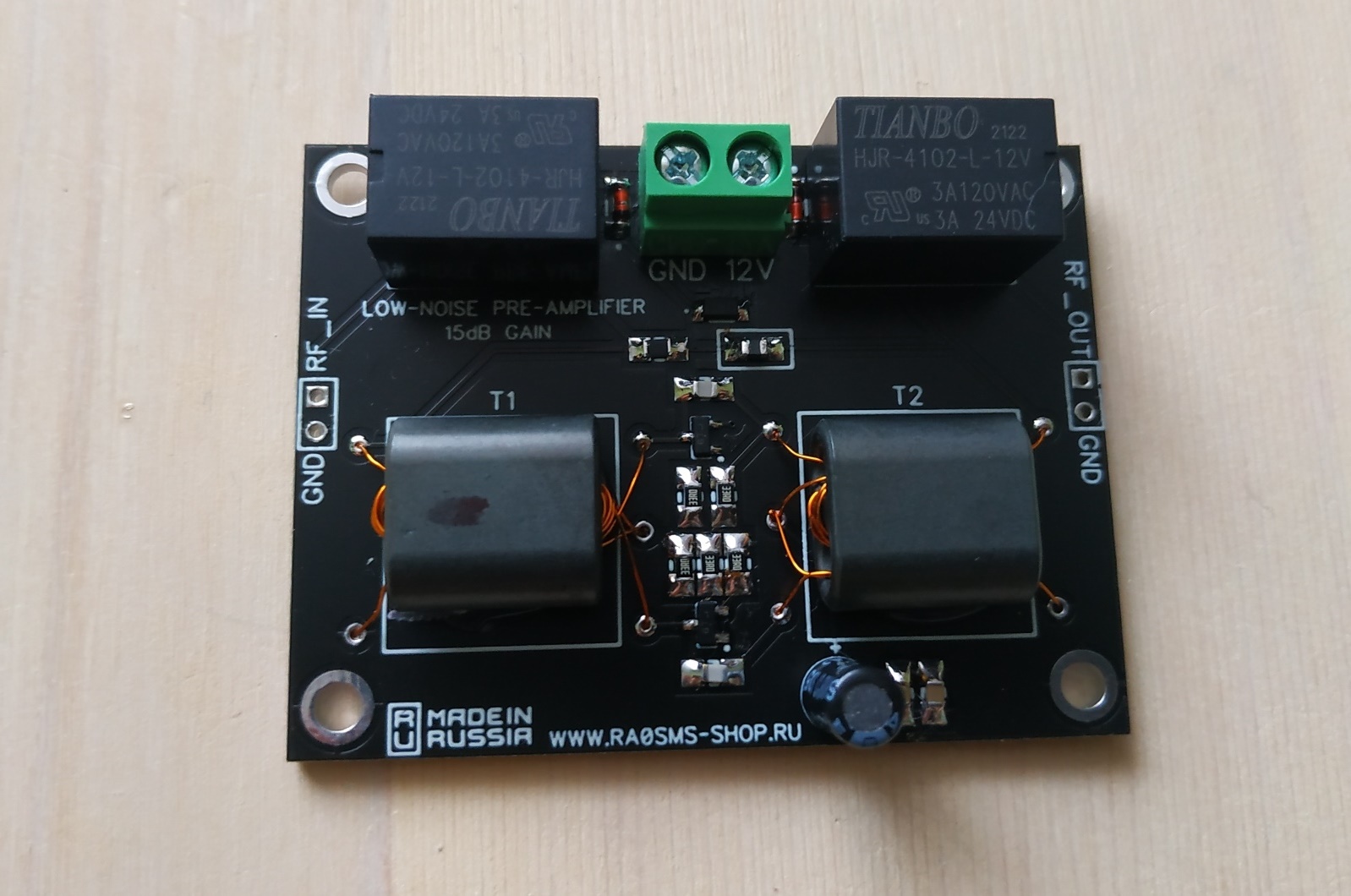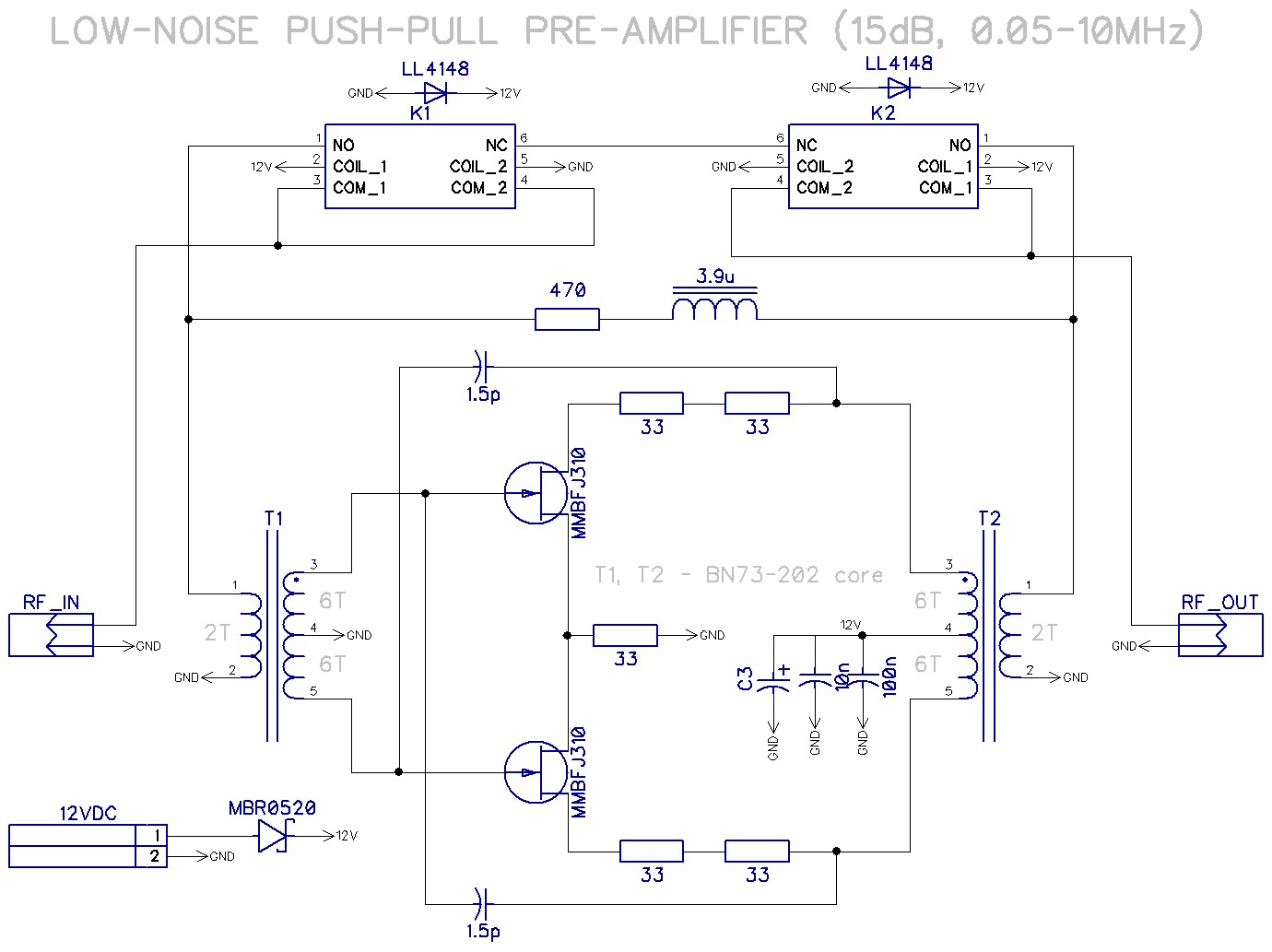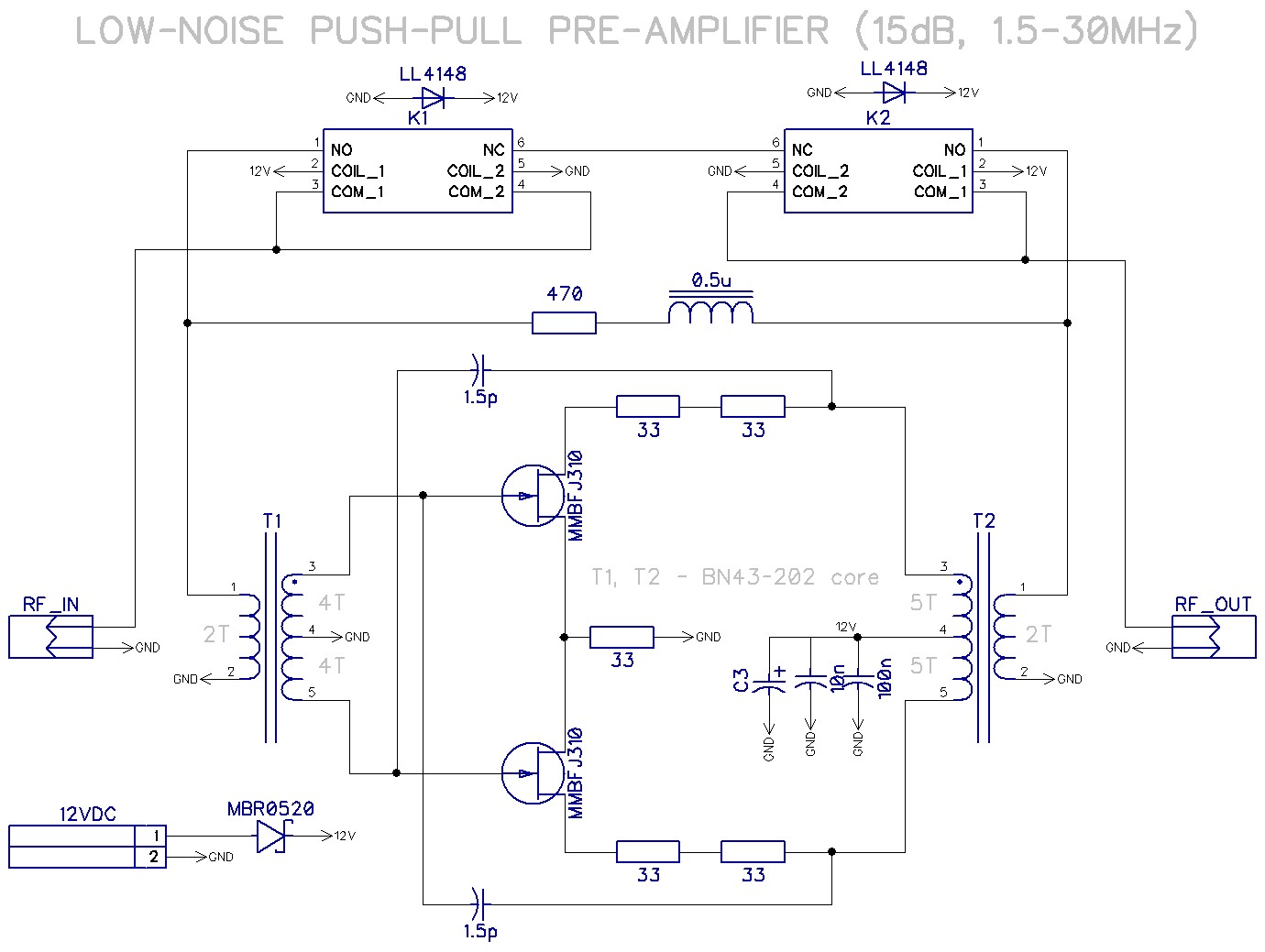 Low noise preamplifier for RX antenna.
Power supply 12-13.8V
Noise figure 3 dB
Gain 15dB
The output P1dB +15dBm
PCB Dimension – 60*45 mm
Consumption – 65 mA
Example of its work.
Weight: 60g
Cost: 35USD
If you need DIY KIT or full assembled and boxed preamplifier – just write me about it in your order message.